Copy not landing? Tell it to get Sparked.
Website Copy
Want to amp up your online digs? I can help. In fact, it's kinda my thang'.
Home/Welcome Page
Attract the right client to your brand, right from the very first click. Greet your guests with a sunny smile and frosty margarita as they slide on in to your website and make themselves at home.

Products/Services Page
Selling the coolest thing since wine in a can? Let me whip up gimmick-free copy to pimp those suckers out. Guaranteed to turn the heads of your ideal customers - and for all the right reasons. *cha-ching*
About Page
If your Home page is center stage, then your About page is where you let your tribe take a peek behind the curtain. More than just a list of accolades or accomplishments, this is where you share your story with your clients and let them know what they can expect from your brand.
Think: Your story + Brand vision + Biz values = Connection with your clients.
FAQ Page
Too busy rocking at life to answer boring-ass emails filled with simple questions? Yeah, me too. Save time with an engaging and informative FAQ page that will answer all your clients' questions* and decrease the clutter in your inbox.
*Well, almost every question. I don't know why cheese is so damn addictive. Geez, I'm not that f*cking cluey.

Sales Page
This is where you shake yo' money maker. (Literarily speaking - not in the gross, hooker-sounding kinda way.) Let's get down and dirty to craft sleaze-free sales copy that brings in the clients - and thecashola.
Media Page
Don't like tooting your own horn? I can do it for you and without making you sound like a Kardashian on crack. Also known as the Cool Sh*t I've Done page for those who like their copy with a side of sass.
Contact Page
Don't leave your visitors high and dry with a cut and dried contact page. C'mon. Be better than that.
404 Page
We all get a little lost sometimes. Steer your visitors back to where they belong and poke a little fun at the same time.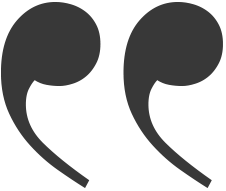 When it comes to crafting copy, Shanny's definitely the girl you need on your team…
Branding
Want people to really listen to your brand?
All you gotta do is speak their language.
'WTF Do I Say?' Brand Comms/TOV Guide
You'll never put a word wrong again when you've got your customised brand comms guide by your side! This jam-packed, mega-value mofo is the answer to all your 'WTF do I say?' dilemmas and features:
Your brand's positioning statement

Core brand values (CBVs)

Brand personality profile

Brand identity + characteristics

Tone of voice (TOV) guidelines and strategy

Clearly defined examples of what your brand sounds like (and what it doesn't)
The ultimate companion to your design style guide, consider this sucker your brand's official banter bible. And unlike that Siri b*tch, it'll never leave you high and dry or lost for words again.
Brand Storytelling
Let's get back to basics to tell the backstory story of your brand - your mission, your purpose, your big WHY. Your past, present and future; your core brand values; and allllll the eleventy-billion reasons why what you do and what you stand for actually MATTERS. #Micdrop.

Packaging Copy
They say, 'Don't judge a book by its cover.' Clearly, whoever said that wasn't trying to launch a product in today's über-competitive, consumer-driven, #unboxing obsessed market. Make you customers fall in love with your goodies before they even lay eyes on them with customised package copy that's on-brand and Instagrammabale AF.
Marketing + Media Copy
Brochures, newsletters, email templates, customised stationery, press releases, taglines + headlines, video scripts, funny AF memes and inappropriate postcards.
Think of me as your creative pimp: I'll hustle like a pro to come up with the catchy copy you need to sell your (creative) goodies.
Specialised Tourism Copy Options
For those looking to attract the right traveller to their brand or destination.
Things To Do Page
Who needs Lonely Planet when you can have a custom guide to show off your 'hood to visitors? This is the page where you can connect your guests with the best tourism operators, restaurants and sights your destination has to offer. They already know where to stay; now show them where to play.

Features & Facilities Page
Let's shine the spotlight on what makes your destination or brand so damn special. Remember: it's the little details that mean the difference between those who just look and those who actually book.

Location Page
Make sure your visitors know where to find you without having to chew through their data on Google Maps at the airport.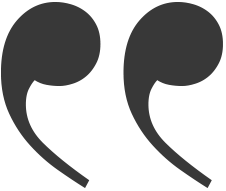 From the moment I read the first piece of copy, I was absolutely hooked…
Got a brilliant idea but can't see it here?
Nothing gets me more excited than the words, 'Call me crazy, but…' Get in touch and book in a date to talk tacos. I'll bring the wine. You bring The Big Idea.
Sort your shit out. Download this free rad as f*ck day planner. Be awesome.